This is my money-don't-matter Christmas wishlist. If Santa spent the rest of his year as a hedge-fund manager and he had a ton of bread to drop on my Christmas list, this is the one I'd hand him.
So, with that in mind, let's start off with a new piano.
A New Piano
I live in a studio apartment in Manhattan. I live way uptown, so my place isn't as small as that sentence might suggest. Nevertheless, I have neighbors that I have to take into consideration when I'm thinking about making music at home.
For me, the perfect instrument has to have three things: 1.) the action has to be superb, 2.) it has to integrate flawlessly with MIDI, 3.) I have to be able to use it late at night with headphones.
The cheap solution is a digital piano. For over 5 years now I've been playing and practicing on a Yamaha P-120, and it's been a trustworthy companion. But come on, now – Santa's loaded this year – so I want the real thing.
I've been eyeing this Yamaha U1SG model for awhile now. It has all the features I need – real action, MIDI integration and a silent feature. The MIDI integration is optical, not mechanical, to it doesn't change the action at all (very clever, Yamaha).
A New Computer
When some clever jerk thought up the idea of "planned obsolescence" in the mid 20th century, he could never have known how easy the computer industry in the 21st century would have it. As soon as you buy a new computer it immediately begins it's journey toward becoming a totally useless piece of trash.
And so, while I acknowledge the malice and waste of an industry that primarily makes future trash, I'll also say this: I totally want a new computer. New computers are just so…sexy, you know? The MacBook I'm writing you from right now is still mostly working fine, but if Santa is loaded, then I'm asking for a new Mac.
A friend of mine recently bought a new computer. While at the Mac store it occurred to him that he could either get a tricked out MacBook Pro
, or he could get both a tricked out iMac
AND a MacBook Air
for about the same price. So, actually, he got two sexy computers. And I have been jealous ever since.
So dear Santa, while I know you can afford the ultra-sexy Mac Pro
and cinema display
combo, I'm only going to ask you for the 27″ iMac…AND the 128MB MacBook Air. Thanks Santa.
Studio Monitors
Tech-heads and audiophiles are going to cringe at this, but the truth is that I do most of my mixing and mastering through my 1998 Sony stereo system. You remember your '90s era stereo, right? Double tape deck and 5-CD changer? That summer you discovered hair gel and your (now dead) appreciate for Mel Gibson movies? The Chumbawumba album you probably sourced too heavily from for the mix tapes you gave to friends?
Well, anyway, I hook my MacBook into the aux input of that stereo and do all my mixing like that. It's not that bad, to be honest. Most people listen to our music through those crappy iPod earbuds anyway, so why are we even breaking our necks on audio quality? Yes, yes, because we care, I know.
So with that in mind, it's probably time for me to get some nice studio monitors. I like these ADAM A7s. So Santa, if you could throw a pair in my stocking this year, it'd be much appreciated.
New Headphones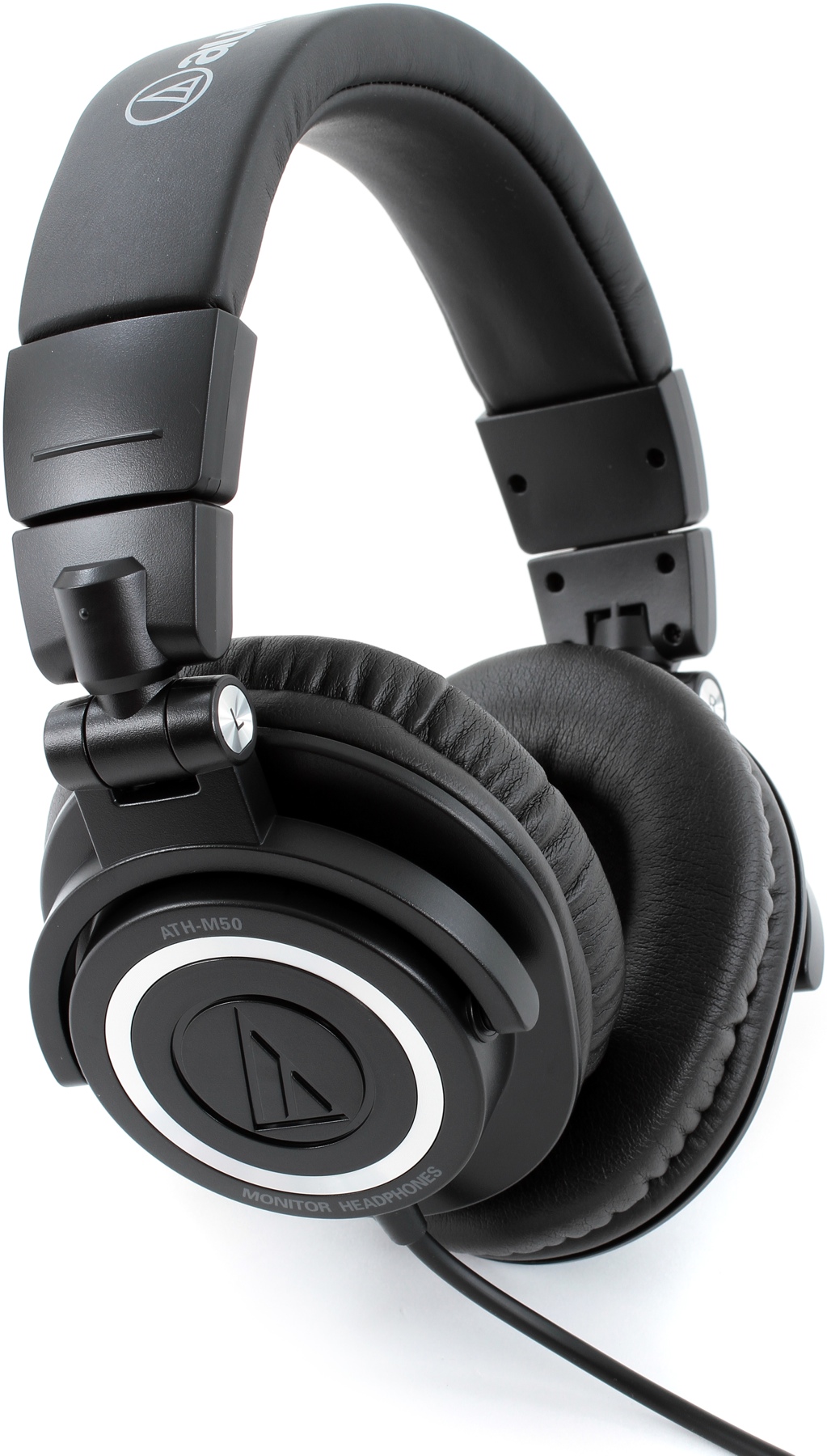 It's time for me to get some new headphones. Actually, Santa, if you could bring maybe 4 pairs of new headphones plus this Behringer 4-channel headphone amp
, that'd be very helpful. See, I have singers come over to record at my place pretty regularly now, and it's becoming problematic that I only have one real pair of headphones in this place.
I like the reviews on these Audio-Technica ATH-M50 studio monitor headphones
. Flat response, comfortable design, nice enough to mix with late at night, etc. They are a little pricey, sure, but come on, Santa, you already bought me a piano and 2 computers. Don't get cheap on me now.
A New iPod
Ok, back to the malice and waste of the computer industry.
I own an early generation iPod – the first one that had a color screen. That makes it sound like I bought it forever ago, but it was really just a few years back. Anyway – I told myself that I wouldn't buy a new iPod until this one broke. But, actually, this little guy still seems pretty healthy. Can you believe that? I feel like I stumbled upon the only thing in the technology industry that seems to be well-built and durable. At this rate I'm going to be stuck with this 4th generation brick until I'm geriatric. Why won't you break, for crying out loud!?
So dear Santa, please break my current iPod and bring me a sexy new one. Please bring the 160 GB silver one
because I'm greedy and I like to carry at least 25,000 songs with me at all times.
Flip Cam and Final Cut
Sure, I realize that it seems pretty unlikely that I'd become a YouTube sensation. But if this guy can do it (and get a deal with Microsoft out of it), then we all at least have a shot.
Seriously, though, it does seem like video has already become an integral part of a career in the arts, doesn't it? Whenever somebody wants to find out more about an actor or musician, it seems like they 1.) log on to Facebook to look for mutual friends, 2.) check YouTube for embarrassing (…and/or quality…) videos of performances, 3.) check out the personal website, 4.) maybe, actually, call them (not likely).
So dear Santa, please bring me an instant YouTube kit, which I think would be a Flip cam
and a copy of Final Cut
. Thanks.